View This Post on Racer X Virtual Trainer
Nothing in this post is intended as dogma. Rather, these are observations that either I or authorities I respect have made over the course of their tenure, of people who have successfully attained & maintained strength, athleticism, health, & body composition goals over a long period of time (if not a lifetime).
Though I believe that many of the principles I will outline in this article can be used successfully with professional athletes/competitive lifters, this work is not addressed to them. It is meant for the recreational fitness enthusiast (someone who wants to have above average strength & conditioning for their build in relation to their lifestyle and the activities they enjoy…and look decent in the process).
The intent of the training method that the following principles point to is not to make you better at any one thing, nor is it to make you obtain a specific goal quickly. Many training modalities can be quantified as the "hare". In contrast, what I'm presenting is the "tortoise" (in other words, the stuff most people realize is important once the "hare" gets tired); none of this information is very sexy or cutting edge, however a dedicated pursuit to these ideas over a 5, 10, 20, or 40 year period will cultivate a sustainable favorable adaptation in areas of strength, hypertrophy, fat loss, aerobic/anaerobic conditioning, and overall health & wellness.
1. Make Training A Small Part Of Your Life, Instead Of Your Whole Life
If you are not a professional athlete or someone who earns an income based off their physique, keep this at the front of your mind. (Even if you are, this is still worth remembering because your career won't last forever). It's common for people new to the fitness lifestyle to get gung-ho about their efforts quickly. That's all fine…however in our age of Instagram, YouTube, Facebook, CrossFit, Bodybuilding.com, T-Nation, SimplyShredded, etc., very often younger trainees (and sometimes older ones) lose perspective on where training should be in their life.
"Fitness" is something you do; it is not who you are.
Frank Zane is on record as saying to this audience to go do something substantial with your life outside of the gym. Most of us were never endowed with what it takes to be a professional athlete/lifter/bodybuilder/model even if we did everything necessary. This doesn't mean you have to give up on training entirely, but if you have a family, make memories with them instead of taking selfies in front of the mirror. If you're single, put any extra energy you have into building your career or serving in your community as opposed to an extra arm day or 30 more minutes on a stationary bike. Save your money for school or a new car instead of buying 3 types of protein powders.
Don't forget that all of this should be fun & rewarding…that's why you got into it in the first place right? If the passion is dwindling, it's ok to move on.
2. Start In Puberty
If at all possible, it's best to begin your athletic life (if you're not already pursuing one) during puberty. Whatever it is you want to do, building a base between the ages of roughly 14-18 will put you a few steps ahead once you reach adulthood. To understand this, think of volcanic rock. Volcanic rock begins its life as a lava flow where it's soft and malleable. This stage is analogous to the pubescent years. Your body is making the jump from a child's frame to an adult's frame, so almost everything is being re-worked in some capacity. (I'm inclined to think that if there's any way an individual can overcome bad genetics as a drug-free athlete, it is by building a base in your chosen sport/activity during puberty).
As the lava flow begins to cool, it hardens, locking in the elemental composition of its last exposure. It also molds to its surroundings. Moving out of puberty and into adulthood is well-represented here; your body "locks in" the adaptations it feels were most necessary based off what it was exposed to in puberty. If you're interested in strength or muscle mass, and you had the opportunity to get on a quality regimen of lifting, eating, & sleeping during puberty, your body will naturally retain a higher level of muscle, connective tissue, & bone mass than someone who sat in front of a computer for 9 hours a day (even if you stop training).
Body composition wise, the best examples I'm aware of were high-school sprinters, or something similar, at one point in their life. I have friends today who live sedentary lives, but walk around with a 6-pack in spite of poor (sometimes terrible) eating/sleeping habits. Granted I don't expect that to last forever, but they're much better off than their counterparts who played video games while they were on the track. Even in the physique world, often the individuals people most appreciate were high-school athletes (sprinters, football players, basketball players, wrestlers, etc.).
As an adult, it is much harder to reverse your situation because you essentially are chipping away at solid stone, whereas in puberty, you can direct the lava into the mold you wish to take on later.
3. High-Quality Consistently
Do what you do well…and do it as often as you can while still being able to do it well. Over the long-term, quality will be the thing that wins out (more than intensity, more than volume, more than frequency). You can do a lot of something, but if it's bad, it doesn't really matter. In the fitness world, "quality" means you're not wasting your time. "Quality" means reducing your chances of getting hurt. "Quality" means getting more return on your investment.
Take the time to appreciate that you will not be very good at something the first time you try it. It's ok. Learn to be content in the process; getting goals is nice, but it's how you got to them at the end of the day.
Once you know you can do something well, endeavor to do it well more often. Find the optimum frequency in your training that you can do something you want to do with high-quality. Beyond that, you're just getting closer to overtraining, burnout, & injury. If that's once a week, great. If it's 2-3x/week, cool. If it's everyday, awesome. Find your number.
4. Don't Go To The Well Too Much
Too many people focus on training in such a manner that extracts from their body. It's probably not a coincidence that many of these same people are fond of going into substantial debt for something they want (even things that are completely unnecessary). If your body is constantly having to "go to the well" to undue the damage you keep inflicting on it, eventually the well is going to dry up and your progress will cease. There are times in the life of a professional that you should or even need to go to the well. As a hobbyist though, you have absolutely no reason other than pure ego to do so. (I've done it too, so I'm speaking to myself as well).
Recreational enthusiasts have nothing to prove, so instead of constantly withdrawing from your training, doesn't it make sense to make some deposits? Yes, you can get to your goals without banging your head against the wall. Just be patient & consistent. Eat well and eat enough. Get enough sleep. Drink enough water. And do a few things in the gym that are important to you on a relatively frequent basis. If it has 90 days, 4 weeks, 6 weeks, 8 weeks, or 12 weeks in the sales pitch, forget about it.
5. If It's Important, Do It Everyday
I'm going to steal a saying from Dan John (and a couple other ideas before this writing concludes); "If it's important, do it everyday." The important things in life are to be done daily. You eat everyday. You sleep everyday. You brush your teeth everyday. You go to the bathroom everyday.
If you say that something is important to you, this is the proof of your beliefs. It's a test of your integrity more than anything. Personally, I try to pray, read my Bible, & tell the people I care about that I love them everyday (I'm not perfect, so "try" is the keyword here). Fitness wise, I think most will be well served by doing something to open the hip girdle, activate the rhomboids, and get the heart beating at some level for a little while everyday. Athletes may have other, more specific things that they do daily in preparation for their sport.
6. Learn to Distinguish When You're "Punching the Clock" & "Riding the Bus"
I want to paint a picture that hopefully sheds some light on how to organize your training for the long-term. You're at work and you punch the clock; you go about your day as you would any other, doing the important things relative to your job. You don't expect anything past your normal paycheck every week or 2. For average people and athletes away from competition, you should train in this "punch the clock" manner. This doesn't mean that you need to be dispassionate about your training, or that you don't put out a quality effort, just that you are not attached to any specific outcome. If you spend enough time doing your job well for awhile, your boss will give you a raise and/or a promotion (i.e. you'll make steady progress).
Once the end of the day comes around, you get on the bus to go home. The bus' journey begins at a preset time and has a definite goal (your stop in "x" amount of time). If the bus either runs late, or misses your stop entirely, it was a failure. In the same way, "bus ride" training is meant to help you achieve something very specific in a certain amount of time: no more, no less. You can think of this as peaking, pre-season training, lift specialization, muscle specialization, race pace conditioning, etc.
The internet is full of "bus ride" programs ('12 weeks to "X"') and many less educated trainees try to train in a "bus ride" manner all the time.
Using the work day analogy, you would only ride the bus twice a day and it doesn't take very long. Most of your day is spent "punching the clock". If you decide to "ride the bus", learn to distinguish when your 4, 6, 8, or 12 week "bus ride" is over and start "punching the clock" in your training. Your body & mind will thank you.
7. "Volume" > Intensity
Lasting fitness is built with volume. Intense periods of training can help you reach a peak, but you have to remember that the only way off a peak is down. Volume allows you to keep climbing the mountain for the long haul. If you're not a professional, you have no reason to peak for anything.
In the Easy Strength Seminar, Pavel Tsatsouline quotes Russian powerlifter Alexander Faleev as saying, "everyday spent doing singles is a day that you could have done 5×5." The point of this is that Faleev understands volume builds a quality, intensity allows you to demonstrate a quality.
By "volume", I am not referring to volume within a single session as many people commonly think (something like 10×10 comes to mind), rather I am talking about an effort that is consistently repeated on a relatively frequent basis over a long period of time. A couple examples that most people don't think of would be Steve Justa's Singles Routine and the 40-Day Workout.
In Justa's Singles, you do one lift (the deadlift) everyday, starting with 3 reps on day 1, 5 on day 2, 7 on day 3, adding 2 reps a day until you do 15 singles on day 7 with a given weight. While no single day is a huge effort, at the end of the week, you will have done 63 reps of the deadlift with that weight.
In the 40 Day Workout, if you adhere to the basic premise of 2 sets of 5 on 5 exercises, you'll have done 10 quality sets of an exercise after 5 days (plus the other 40 sets from the additional exercises).
Even if you do a routine so basic as 2-Days a week in which you do Squats & Chins on day 1 and Deadlifts & Presses on day 2 in a 3×5 fashion, you will have amassed 780 working reps over the course of a year on each exercise. Don't you think that will have an effect on your fitness?
8. Limited Variety
Fitness is built in a pyramid-like fashion. Your peak ability is only as good as the base that it's built on. Variety in your training gives you a wide base. However, too much variety will spread your resources too thin and instead of making progress, you'll just be spinning your wheels. Conversely, not enough doesn't cover your whole base, leaving weak points in your foundation.
A limited variety of exercises & activities in your training gives you the best bang for your buck. In the gym, the basic patterns of hinge, squat, push, pull, carry, & brace covers many of the foundational exercises in barbell training, gymnastics, & kettlebell training. These 3 implements alone can cultivate a solid athlete (indeed, many have been built off just one of these). Perhaps also some work for lagging body parts relative to a given individual's build.
With respect to conditioning, balancing an aerobic & anaerobic mode of training gives you a platform to jump off for many sports. Most sports will be biased towards anaerobic training (endurance sports being the exception), so individuals who are recreational athletes will probably get more out of supplementing their routine with quality aerobic training.
Variety maintains your body's symmetry (functional & structural), while limiting that variety allows you to continue making progress.
9. Realistic Reps
If you spend any length of time becoming familiar with a lot of the classic strength training & muscle building programs, you will notice some repeated patterns. Dan John has coined this phenomenon "Realistic Reps". Sure, you can do more than this at any one time, however you're likely to pay the price for it later. Using realistic reps provides you the most sustainable, direct path to progress.
Full Body exercises (things like the clean & jerk, snatch, heavy squats for advanced lifters, get-ups, and especially the deadlift) generally have 10 quality reps in a workout. Some familiar rep schemes are 2×5, 5×2, 3×3 or ladders like (1/2/3/4), (4/3/2/1), (5/3/2), & (2/3/5).
Half-Body exercises (i.e. bench press, standing press, pullups, squats for novice lifters, heavy rows) accommodate 15-25 quality reps per session. A lot of the classic rep schemes show up here: 3×5, 5×3, 5×5, 3×8, & 8×3. Some ladders that work well are (1/2/3 – Add Weight) x 3 for 18 total reps, and (2/3/5 – Add Weight) x 2 + (2/3) for 25 total reps.
Kettlebell quick lifts (swings, snatches) can be done pretty frequently around 75-100 total reps a day.
Many think that if these numbers are good, that more is better. For short periods of time, that might be true, but in the long term, more isn't better, it's just more.
10. The "Non-Max PR"
The Non-Max PR refers to setting personal records without maxing out. Competing athletes should save max efforts for their competition. Non-competing enthusiasts never have a reason to truly max out a quality, as every time you do so, you "go to the well".
Another of Dan John's phrases is a "sort-of max"; a heavy weight or hard effort you can work up to in a single session. In truth, this effort is probably between 80-90% of what one's capable of if they dedicated 6-12 weeks to peaking out. "Sort-of Maxes" don't beat you up nearly the same as what true maxes do, so if you can continually set records at this 80-90% effort, you'll have something left in the tank to go after that PR again in a future cycle of training.
A technique that works well along these lines is to use a variation of whatever you're focusing on that is inherently self-limiting. For example, earlier this year, I set a deadlift PR of 315lbs. @ 149lbs. body weight. I pulled that lift double-overhand, the weakest grip you can use for the deadlift. So even though it was a record, I know I had some poundage left if I were to go to a stronger grip. As such, I didn't drain the well on that lift as much as I would have had I truly gone all out.
If your 80% gets better, your 100% gets better too.
11. "Some" Bodybuilding
Bodybuilding has a funny relationship with the world of strength & athleticism. Many people's first exposure to fitness is through bodybuilding yet, a lot of us also move away from bodybuilding for whatever reason. In some circles, the term is downright loathed. Whatever your opinion of the "sport" of bodybuilding or the people who practice it, in truth, "some" bodybuilding (purely in the sense of building muscle mass & losing fat) is of great benefit to the health & performance of almost everyone…"some".
"Some" is the keyword here. A full dedication to bodybuilding by someone who isn't a bodybuilder is usually a bad idea. However, all sports and activities invariably leave certain areas of our bodies underdeveloped (whatever that means to you). In these instances, some bodybuilding can be useful.
What do I mean by "some"? Aesthetically, 2-3 sets of 8 barbell curls to round off a strength routine. Functionally, 2-3 sets of 10-20 for the upper back to keep your shoulders healthy.
12. Do Not Specialize
Finally, for everyone who is not a professional, I would recommend staying away from specializing in any one activity. Sport rewards the specialist, but life rewards the generalist. This may sound like CrossFit ideology, and in a sense it is. However, having a general proficiency of fitness doesn't mean doing deadlifts followed by a 400m run and kipping pullups.
Instead, find the things that are at the root of the activities you enjoy. If you enjoy strength sports, you'll want a squat, push, & pull in your routine regularly. Endurance sports are built on the aerobic base, and it's hard to beat the bicycle in that case. I believe some work should also be set aside for posture restoration & structural integrity; Foundation Training and kettlebell basics like the swing & get-up accomplish these tasks well.
Organizing these in an efficient way allows you to live life and enjoy your preferred activities without the health risks associated with specializing on them.
Until next time…
Keep it strong, keep it vegan.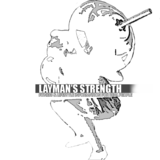 Categories:

Body Composition, Hormone Optimizatiom, Injury Prevention, Lifestyle, Muscle Gain, Running, Sports, Training, Weight Loss
Average People, Body Composition, Bodybuilding, cardio, conditioning, Exercise, Health, Joint Mobility, layman's strength, Lifestyle, lifting weights, Sports, strength, Training, Training at Home, Weight Lifting, Weight Loss, workout