My Response to ESPN's Piece on Arian Foster
Related Articles:
Anti-Vegan Training Myths & The Protein Question
*Update 11/9/12* It has now come out that Foster is no longer following a vegan lifestyle. The Texans' running back is quoted as saying, "I've had meat since I said I don't eat meat." Whether his efforts are still a work in progress or he has forgone veganism entirely remains to be seen. Regarding this post, I still maintain everything I originally posted, as it has more to do with irrational critiques of veganism as a whole as opposed to Foster's case in particular.
Recently, All-Pro Houston Texans' running back Arian Foster announced that he was going to go vegan (via his twitter account). Other than getting a kick out of seeing another high-profile athlete giving veganism a try, I didn't pay too much attention to it. However, this week, ESPN's "First Take" (a sports' commentary show) decided to do a take on Foster's decision. See the segment below…
ESPN: Arian Foster Says He's a Vegan
Needless to say, I didn't expect this to be the most enlightening media coverage I've seen of a vegan athlete, but what came out is something that ESPN should be ashamed of. Three sports anchors spent 5 minutes making ridiculous & uneducated presumptions about "what was going to happen" now that Foster has decided to become a vegan. Neither any professional nutritionists were featured nor Foster himself to defend his claims; it was a one-sided, yellow-journalist style commentary from the start. Moreover, with the sizable audience that ESPN has, many viewers, no doubt, left watching that show convinced that veganism doesn't work because 3 fat and/or sedentary sports anchors said so.
Let's look at a few of the points the hosts established:
1) Uncertainty of other vegan NFL players
2) Bad timing to make this decision (and thus irresponsible to his team)
3) Assumption of a lack of protein ("I can speak from knowin' a whole lot of competitive bodybuilders & powerlifters, who have constantly told me that you cannot retain your muscle mass without animal protein." – Skip Bayless)
4) Non-Animal protein is synthetic
5) Most vegans lose muscle mass
6) Arian's play is going to degrade
In response to number 1, Tony Gonzales, statistically the best tight-end ever, spent a good chunk of his career as a vegan. I'm sure there have been other NFL players who have at least given it a shot over the years as well that we haven't heard of.
Points 4, 5, &, 6 are all really derivatives from point 3, the assumption that Arian is not going to be able to get enough protein. How 'bout you tell these guys they're not getting enough protein…
Read the nutrition logs of any of these guys and you'll see that it's not hard to get upwards of 200+ grams of protein a day on a vegan diet. In regards to point 4 specifically, what are these synthetic proteins Hugh Douglas is talking about? Protein powders made from rice, pea, hemp, and soy are as "natural" as their whey & casein counterparts (as a matter of fact they're cleaner). For point 5, I've never seen or heard of an athlete under a proper strength & conditioning program who lost strength or muscle mass simply by switching to a vegan diet. Sure, if you're not getting a sufficient amount of calories, that will happen, but it's a caloric issue, not a vegan one. What I have seen happen are people who are overweight & inflamed losing a lot of bodyfat, water weight, & inflammation after adopting a vegan diet (I guess if you're a lineman, that's a bad idea).
Retention or growth of muscle mass is predicated upon resistance training. You can eat all the protein you want and you'll still look & perform like a couch potato unless you are giving your body the stimulus to be/stay strong. Hugh brings up the point of adequate protein in regards to dehydration. Drinking water keeps you hydrated, not eating steak. Nobody ever told me that vegans can't drink water. He also alludes to a greater risk of injury from a supposed lack of protein. In fact, Arian's chance of injury will probably be far less, since his body will not have to deal with the inflammation effects of consuming meat & dairy products.
The point I have the biggest issue with is number 2. Hugh first mentions this and then Stephen A. Smith gives a more elaborate take. Why did he choose to do it now? I don't know, maybe if you waited until you could talk to him directly, you'd get an answer. Maybe he just got exposed to it. Maybe he was thinking about it for awhile and was doing research. Either way, it's his body, and it's his right to do with it as he pleases on his terms. The supposed "irresponsibility" of this decision that Smith talks about is all based upon the ideas that we have already examined; any educated fan would understand that there's nothing to worry about.
I would like to make a counter-point to Smith though. Is it responsible for an entity (an individual, a team, an organization, etc.) to promote a diet that maims, tortures, & murders billions of innocent, sentient beings every year, leaves the health of it's employees (in this case athletes) in shambles, & rapes the planet of it's natural resources at a time when thousands upon thousands of people die from starvation & malnutrition every day…just so we can watch a sport's contest? Don't get me wrong, I'm a big football fan (Go 49ers!), but to try to make that argument is asinine. Why don't you go tell Mahatma Gandhi or Martin Luther King Jr. to not speak out against social injustice because it causes civil unrest while you're at it.
I guess I could sum up my argument with Arian's own words, "People feel so strong about meat and milk. I wish they felt this strong about peace."
P.S. I would like to know who all those bodybuilders & powerlifters Skip claims to know are. Did they also tell you that it's impossible to build muscle without steroids?
Until next time…
Keep it strong, keep it vegan.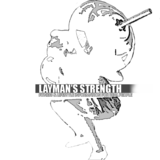 Categories:

Nutrition, Sports, Training, Vegan, Vegetarian
Arian Foster, Body Composition, ESPN, Health, layman's strength, lduncan88, Sports, Texans